The Four-Way Test: Or How to Act Ethically EVERY Time
Harry J. Lew, NEA Chief Content Officer | Tue, Apr 24, 2018 12:00 AM | Business Ethics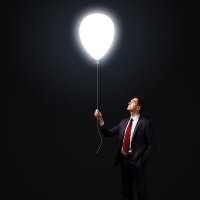 When it comes to compliance, simplicity is not the hallmark of the financial-services business. Whether one is deciphering the now sidelined U.S. Department of Labor (DOL) Fiduciary Rule, the SEC's proposed Investment-Advice Rule, or the FINRA Manual,the rules governing the conduct of insurance agents, investment advisors, and securities brokers are anything but clear cut. Is it any wonder financial professionals looking to stay in compliance often end up with eyestrain, if not a migraine headache?
Ethical principles are another matter, though. Here, ethics codes are designed to guide you when compliance regulations are silent. If the latter are black and white, the former are gray, helping you navigate the unclear areas between laws. Still, there are more ethics codes in financial services than you can shake a stick at. The National Association of Insurance and Financial Advisors (NAIFA) Code of Ethics, the Society of Financial Services Professionals (SFSP) Code of Professional Responsibility, the CFP Board's Code of Ethics and Standards of Conduct, the National Association of Personal Financial Advisors (NAPFA) Code of Ethics and Fiduciary Oath—all are less complicated because they are principles-based, not compliance rule-driven. But even they can get dense, since they are often used to justify disciplinary actions.
So imagine how delighted we were to encounter a simple ethical code that relates to just about every aspect of a person's business and personal life. We're referring to the "Four-Way Test," which Rotary International, an international organization devoted to solving social problems, adopted in the 1940s.
Devised by Herbert J. Taylor 10 years before, a business owner who sought to motivate the employees of his struggling aluminum company during the Depression and who later gave Rotary the rights to use it, the ethics test consists of four questions (and 24 words) for determining whether an action is appropriate:
Is it the truth?
Is it fair to all concerned?
Will it build goodwill and better friendships?
Will it be beneficial to all concerned?
As a financial professional, it's not hard to see the relevance of these tests to your business and life. If you hit the mark consistently regarding each of them, you will inevitably build a business that does good for its clients and community and that will provide you and your family with a sustainable livelihood. But the key is to follow each and every test, every time, with every person you work for and with.
If you think about it, the tests solve many of the problems we see in financial services today, if not in the world at large. "Is it the truth?" Now that's a refreshing question in a society whose leaders deliberately flout the truth at almost every turn. Imagine how great clients will feel knowing their advisors will never lie to them. By asking yourself the truth question every time you're considering a potential action and then making sure your behavior passes the test, you will literally astonish your clients!
Fairness . . . another concept that seems quaint in today's world. Nowadays, people often define "fairness" as something that makes them richer. The impact on other people's well being is almost always an afterthought. As with truth, financial professionals who go out of their way to consider fairness before acting will quickly create a client base of raving fans. For example, imagine how positively clients will react if you volunteer to act as their fiduciary even though your current license doesn't compel you to.
Goodwill and friendships are also pivotal concepts for financial professionals. In our current high-tech, fast-paced world, business has become more transactional and less human than in decades past. Insurance agents and financial advisors don't typically view themselves as trying to instill goodwill or to create friendships. They're simply trying to get their next sales or service transaction done. But Herbert Taylor and Rotary wanted people to think in terms of creating goodwill and fostering friendships because both lead to positive outcomes that propel businesses and careers forward.
The fourth test—will it be beneficial to all concerned? —is the capstone test, rolling the prior three tests into one broad and powerful standard. And this makes sense, because financial professionals don't do what they do just to have truthful conversations or to be fair to others or to build good will and friendships. They do it to make a positive impact on their clients and businesses and to hopefully make the world a better place.
So as you think about conducting your business in the months ahead, strive to master the many details involved in doing business legally. It will help you build a sustainable business, while avoiding E&O insurance claims. But also remember to pull the camera back to consider timeless ethical principles such as those embodied in Rotary's Four-Way Test. Hopefully, you'll find the simplicity of this tool to be as motivating and inspirational as Herbert Taylor's employees did 80 years ago. Good luck!

For information on affordable E&O insurance for low-risk insurance agents, investment advisors, and real estate broker/owners, please visit EOforLess.com. For information on ethical sales practices, please visit the National Ethics Association's Ethics Center.