Adviser Alert: Beware Reverse Churning, a Powerful Litigation Magnet
Harry J. Lew, NEA Chief Content Officer | Wed, Sep 12, 2018 12:00 AM | Business Ethics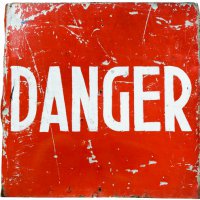 Have you moved a lot of your clients from commission-generating accounts to fee-bearing advisory arrangements, also known as wrap accounts? Are you expecting a major correction to hit the markets in the coming months or years? Then it's time to protect yourself against a surge of so-called "reverse churning" errors and omissions lawsuits.
What's reverse churning? Well, to understand that term it's best to define its opposite: churning. According to Investopedia, churning "is the practice of excessive trading in an investor's account in order to generate a commission." Reverse churning, on the other hand, is when an investment advisor puts a client's funds in a fee-based account for no reason except to collect a fee. Even though customers are required to pay an annual fee to keep their money in such accounts, in practice they may receive little or no actual advice, trading, or account activity. From the advisor's point of view, reverse churning amounts to an annuity that pads his or her income with virtually no effort, for potentially years to come.
Why do some observers expect a tsunami of lawsuits alleging reverse-churning damages? Because if markets tank, clients with money in fee accounts will take a big hit. This might trigger significant soul searching, with people wondering why their account wasn't better diversified, whether they've been receiving sufficient value, and whether suing their advisor and securities firms might recoup their losses. As with most things in life, people who've suffered a loss will typically be angry, hold grudges, and be anxious to seek revenge. Filing reverse churning E&O lawsuits will likely be a common feature of the next market correction.
Fueling this possibility will be several recent trends in the financial advisory/stock brokerage industries. First is the widespread belief among consumers that commissions and commission-earning financial advisors are bad. Second is the movement among securities firms to avoid some of the negative consequences of the now-shelved DOL Fiduciary Rule by moving consumers to fee accounts rather than to continue to charge commissions. Unfortunately, both of these trends have set the table for a potential explosion of litigation should markets tank in the near future.
Further complicating the issue is the fact that consumers ("guided" by their attorneys, no doubt) have already begun claiming damages for being moved into fee accounts. One action against Edward Jones and several other advisory firms alleged that the companies shifted them into fee-based platforms over the last five years even though they rarely traded securities. The plaintiffs alleged that Edward Jones did this in order to accommodate the DOL Fiduciary Rule's mandates, even though it was not in the defendants' best interests.
Compounding the legal actions have been FINRA and SEC moves to crack down on excessive charges in fee-based accounts. For example, FINRA imposed a $350,000 fine against Fidelity Investments for what it claimed were inappropriate fees charged to 20,000 clients in its Institutional Wealth Services Group. Similarly, the SEC forced KKR & Co. to refund money to investors for charging excessive fees.
Put all these trends together and what do you have? A perfect storm of potential litigation against securities brokers, investment advisors, and insurance professionals who sell variable products. How to protect yourself against it? Here are three strategies to adopt:
Redouble your efforts to do legitimate needs assessments for all prospects,
Put into fee-based accounts only those clients who will benefit from them, and
Carefully disclose in writing and in person what wrap-fee customers receive in terms of benefits and services.
At the end of the day, avoiding securities litigation, which will force you to use your E&O insurance policy, will hinge on your ethical sales practices, especially on full disclosure and documentation of all client discussions. If you can prove that you legitimately moved a client into a fee-bearing account and that you carefully explained why that move was warranted, you will have an excellent E&O defense, indeed. Good luck!
For information on affordable E&O insurance for low-risk insurance agents and investment advisors, please visit EOforLess.com. For information on ethical sales practices, please visit the National Ethics Association's Ethics Center.